RATING: 3.86     |     SALES: 124
LIVE PREVIEWBUY FOR $8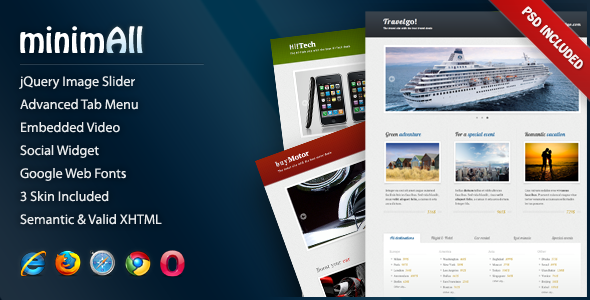 minimAll is simple and clean Landing Page with many features.
is ideal for promoting your store, your online sales and boost your business. You can easily promote so many products on the same page to give visibility to all your best deals.
In short time you can create a new skin.
CSS and PSD Skin files are include (PSD only for heade and footer).
minimAll includes:
jQuery Image Slider
Advanced Tab Menu
Embedded Video
Social Widget
Google Web Fonts
3 Skin Included
Background Layered PSD
Semantic & Valid XHTML
Easy to Customize
You may also like…
---
Product Author:Acidstream