RATING: 2.71     |     SALES: 117
LIVE PREVIEWBUY FOR $84
CHECK OUT our brand new Magento 2 products:
[M2] UB Data Migration Pro – Handy tool to migrate data from Magento 1 to Magento 2 with ease. If you are new to our migration tool, this [Video Tutorial] will walk you through 9 visualized migration steps, using UB Data Migration Pro.
UPDATE: UB MegaMall for Magento 2 is now available: Head over to our Live Demo to see for yourself. At present, the theme UB MegaMall for Magento 2 is distributed via Ubertheme.com only.
CURRENT VERSION: 1.0.9. FULLY COMPATIBLE WITH 1.9.3.1 Security Patch.
If you own an eCommerce site or are about to open one, look at it and answer these questions:
Does your store contain a wide range of products?
Do you have many promotional deals to deliver?
Do your have a huge number of items?
Do you want your store to be well displayed on mobile and tablet?
Do you want a store well-equipped with features and functions?
Does your store is about digital stuff, souvenirs, fashion or just all of these?
If most of your answers are "Yes", then you may want to take a look at our Responsive Magento theme MegaMall.
Designed with clean and dynamic style, Magento theme MegaMall, designed by Joomlart.com, aims
to fit wide range of products and no matter what type of products you
are about to sell, this theme can definitely fit in and rock your site.
7 reasons why you will fall for this theme MegaMall:
1. Handy built-in extension Advanced Search for a better filter solution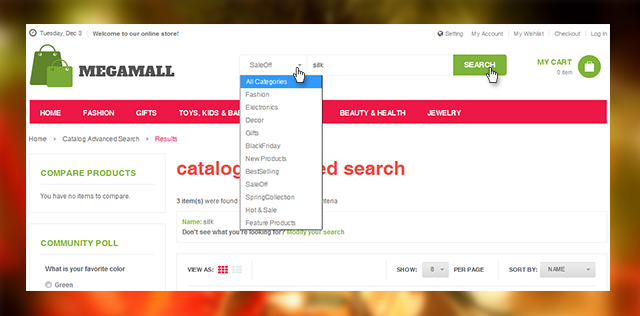 Magento extension Advanced Search in MegaMall
Advanced Search is our new Magento extension. The
extension is intended to help buyers narrow down search of items within a
selected category. For instance, if someone looks for "silk" in Fashion
category, the results will show only "silk" in Fashion not from Décor
or any other category.
2. All new Mega Menu in vertical display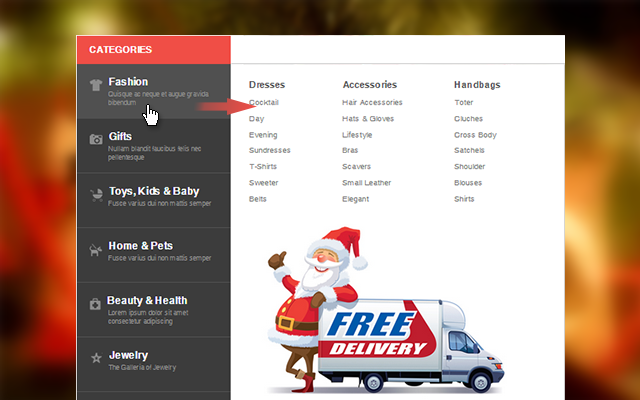 Magento extension Mega Menu in MegaMall
We are all familiar with horizontal drop down menu, how about a change? In responsive Magento theme MegaMall, we support
Mega Menu in vertical display. All the functions
remain the same, you can still have columns for product categories,
features product block and even banner. Besides, we add some more
settings for Mega Menu so that you can add and display the menu icons
and description as well.
A little reminder: Mega Menu supports the sidebar images and beneath
banners or clips that help you to boost up the promotion campaigns or
to deliver your own messages more effectively.
3. Livelier Promotion Blocks arrangement


MegaMall features lots of promotion blocks
In Mega Mall, we have promotion blocks almost
everywhere. We have worked on it and made sure that the frequency of
these blocks is rational. The viewers can focus on your contents while
you still can grab attention for your promotional messages at the most
convenient way.
4. Practical Shop By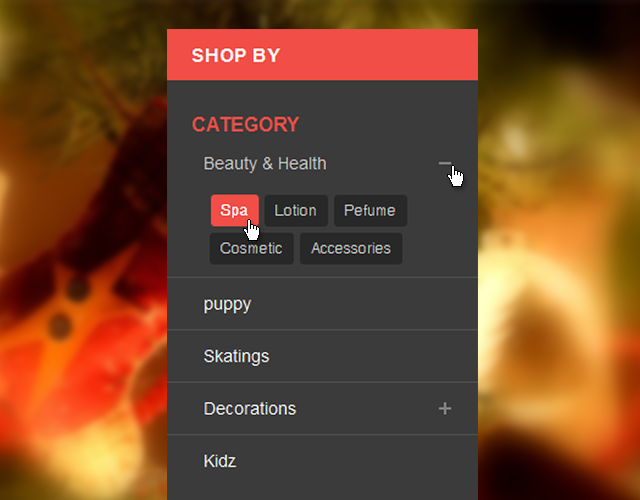 Shop By search box in MegaMall
With Shop by filter function, it is easier for your
shoppers to filter product items on sub-category level. The accordion
effect makes this search box look smoother and clearer.
5. Fully Responsive layout along with Off-canvas menu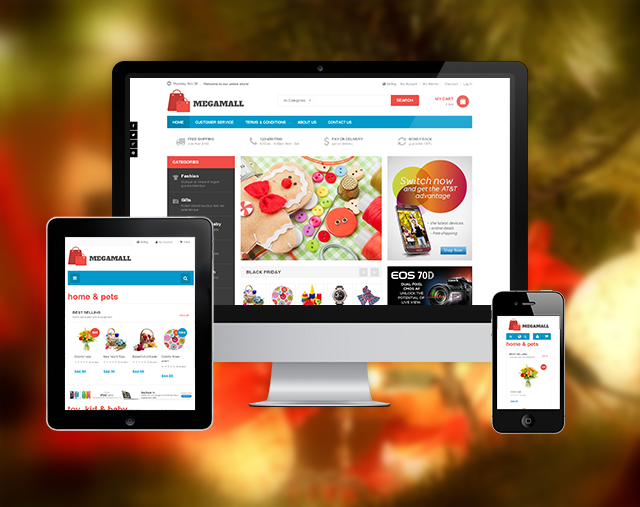 MegaMall support responsive layouts
Being fully responsive, Mega Mall is ready for you
to reach buyers on the go, whenever they are on mobile devices or tablet
for quick shopping. In these narrow screen resolution, the theme will
adapt automatically for the best display solution.
To support the responsive design better, Off-canvas menu is added. Now shoppers can quickly navigate your store without losing track.
6. Basetheme for unlimited choices of colors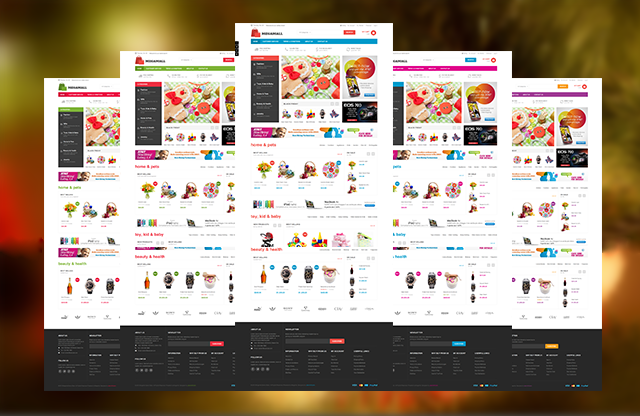 Magento extension Basetheme in MegaMall
If you want to customize the theme, you can do it with ease as MegaMall is packed with the Magento extension Basetheme.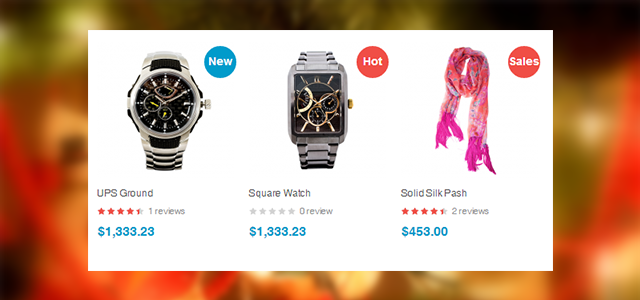 Magento extension Product Label in MegaMall
Besides, with the labelling function in Basetheme, you can highlight
your items with Hot/ Sale / New labels. An effective and simple way to
promote certain products.
7. Quick View for higher accessibility to product details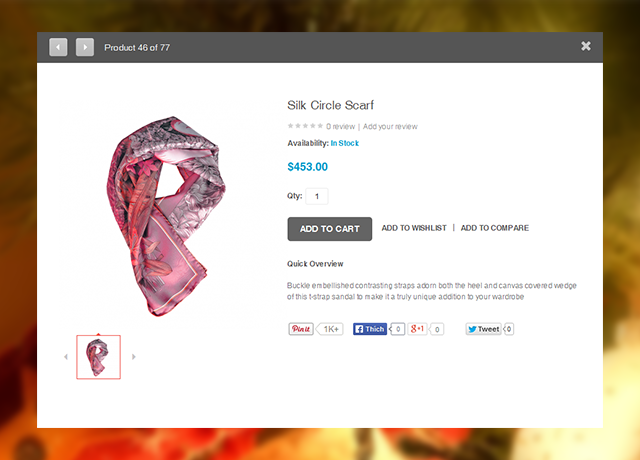 Magento extension QuickView in MegaMall
In MegaMall, we support
Slideshow
in which shoppers reach item details within a click on product image, without more page loading.
8. Full Features
    Custom Background, Colors via BaseTheme
    Create Multi-Store easily
    Fully Responsive
    Google Web Fonts
    Compatible with all types of products attributes
    Add to cart easily with QuickBuy extension
    Support Shop by on Side bar
    "Hot" label for products with new arrival products
    "New" label for products
    Two kind of Product View Layout: Grid and List
    Compatible with all types of product attributes
    Fully compatible with Magento 1.8 and 1.7
    Cross Browser support (IE8+, Safari, Firefox,Chrome, Opera)
    Valid XHTML and Css Markup
    Tutorial and userguide for installation and using
    User guide Documentation .html file
    PSD files included
9. Version and Changelog

Head over to our Changelog and Version for more details.
10. Support


DISCLAIMER: We support through UberTheme system ONLY. Comments in this thread barely reach our Technical Support team. Should you have any technical issue, kindly follow these steps to contact us:
Step 1: Submit your question to UberTheme
1. Go to http://www.ubertheme.com/questions/
2. Fill in the question information
3. Provide ticket details with your email address (don't worry, we'll NEVER spam!)
Step 2: Leave your Question link under Comment tab in this thread (highly recommended)
Please note:
Support time: Monday – Friday 8 AM to 5 PM GMT +7
Response Time: Within 24 hours (1 business day)
Support is not available on Saturday & Sunday due to our weekend break
Items support includes:
Responding to questions or problems regarding the item and its features
Fixing bugs and reported issues
Providing updates to ensure compatibility with new software versions
Items support does not include:
Customization and installation services
Support for third party software and plug-ins
Installation Services:
Quickstart installation services cost $40, how to purchase:
1. Go to http://www.ubertheme.com/questions/
2. Select "Installation Services" Category
3. Provide credentials to install your website

YOU MIGHT BE INTERESTED IN OUR NEW MAGENTO 2.x RELEASE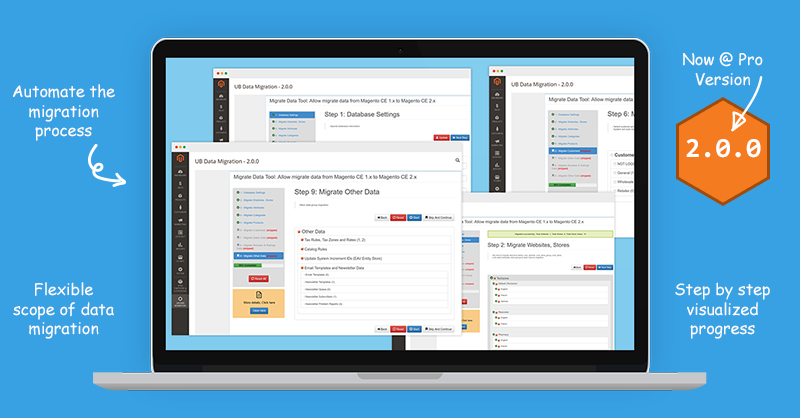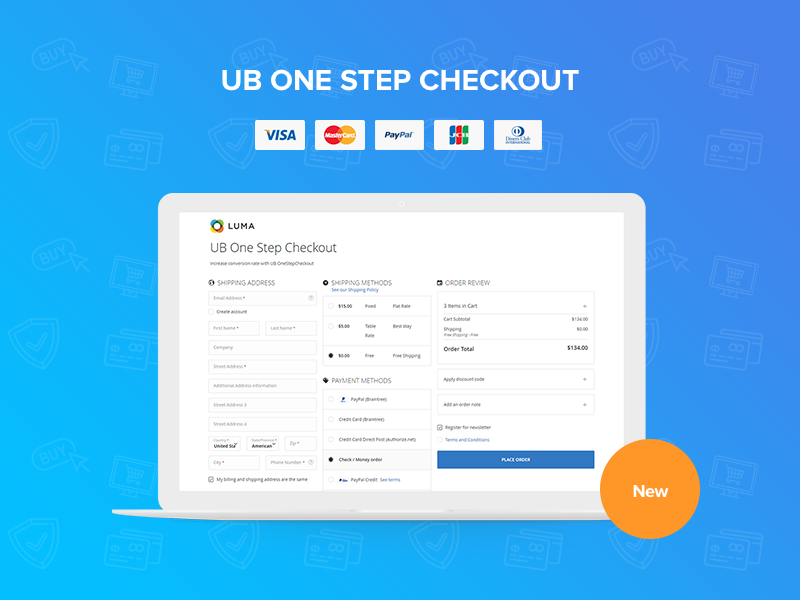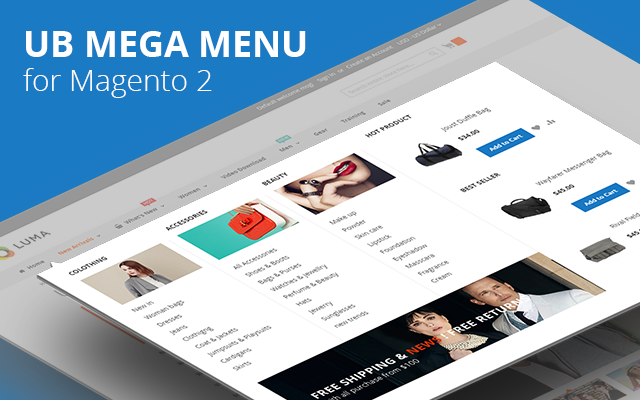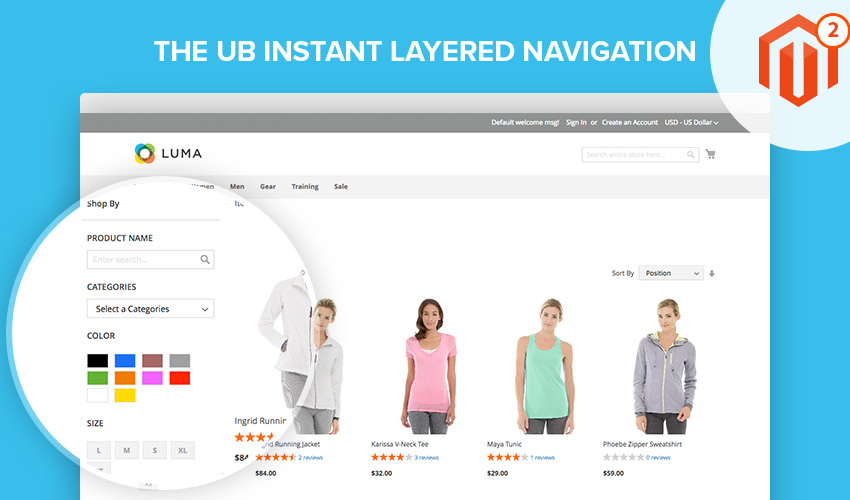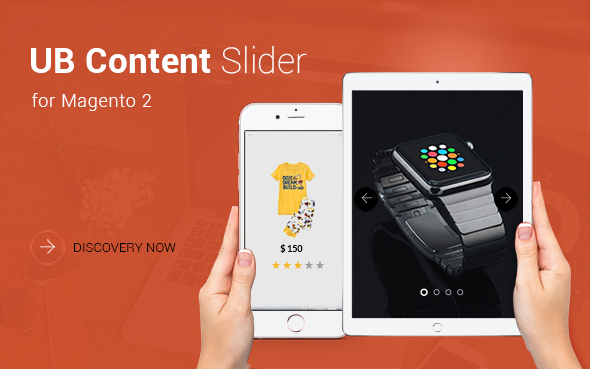 ---
Product Author:UberThemeTeam